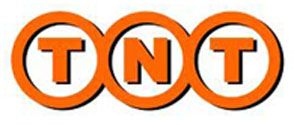 All orders over the value of £129 are delivered free. Orders below £129 are charged £6.95 for delivery at the checkout. Certain postcodes in the Highlands of Scotland and offshore Islands will incur a surcharge which we will contact you to inform you of.
All orders are dispatched using either TNT, Nightfreight UPS.
Deliveries are made between 9am & 6pm.
On the day your order is being dispatched you will receive an e-mailing confirming it is being dispatched with a consignment number to track the order. Deliveries are generally made the day after you receive the e-mail so if you are aware of any reason why there will be no-one at the delivery address to receive the order please contact the relevant courier company the e-mail is received from to re-arrange delivery.
Please review our delivery terms and conditions to ensure the correct procedures are followed when accepting deliveries.
If you require any further information on child safety for window blinds please give us a ring on 0161 452 0784 or contact us by e-mail